Case Study: Tomorrow Building
Tomorrow Building Fills Gap in the Market, Drives Demand for Co-Living
Summary:
The Tomorrow Building team successfully took a 120-year-old building renovation and maximized the investment by offering both commercial and residential space that included extensive amenities and resulted in a higher than average rent per square foot.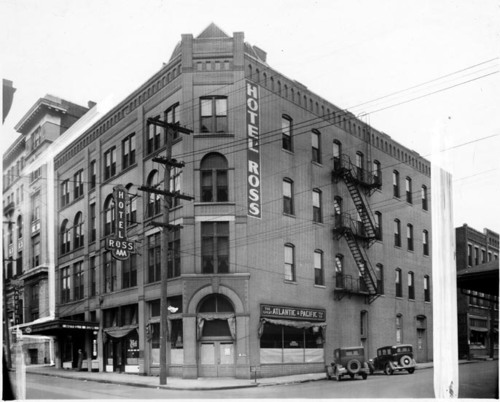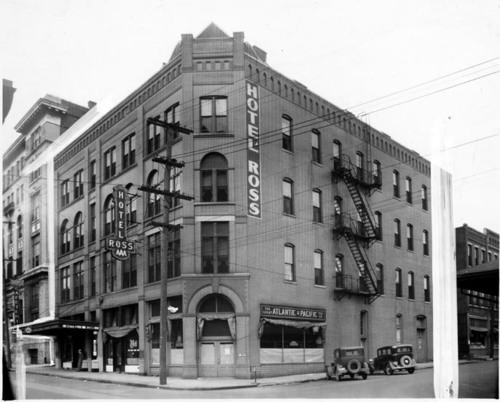 Challenge:
The Tomorrow Building presented some unique challenges. The high cost of renovation for the building after nearly a decade of sitting empty was extensive, so it was imperative that the leasing team drive demand. The leasing team needed to find just the right tenants for the apartments, while also recruiting businesses to locate in the 1st floor commercial even before renters moved into the apartments.
The Market:
Establishing a target market and then catering to that market for branding and sales of the mixed-use space was essential. The investors also wanted to fill a gap in the market, and cater to young professionals, so the building featured shared space and micro-apartments, making it the first co-living space in the Southeast. The finishes, signage, website, photography and even the name were all developed to appeal to young professionals, especially entrepreneurs, recent college graduates and those re-locating to the area.

From the minimalist design approach to a focus on preserving historic elements, The Tomorrow Building's team captured the historic and looked to a future full of possibility.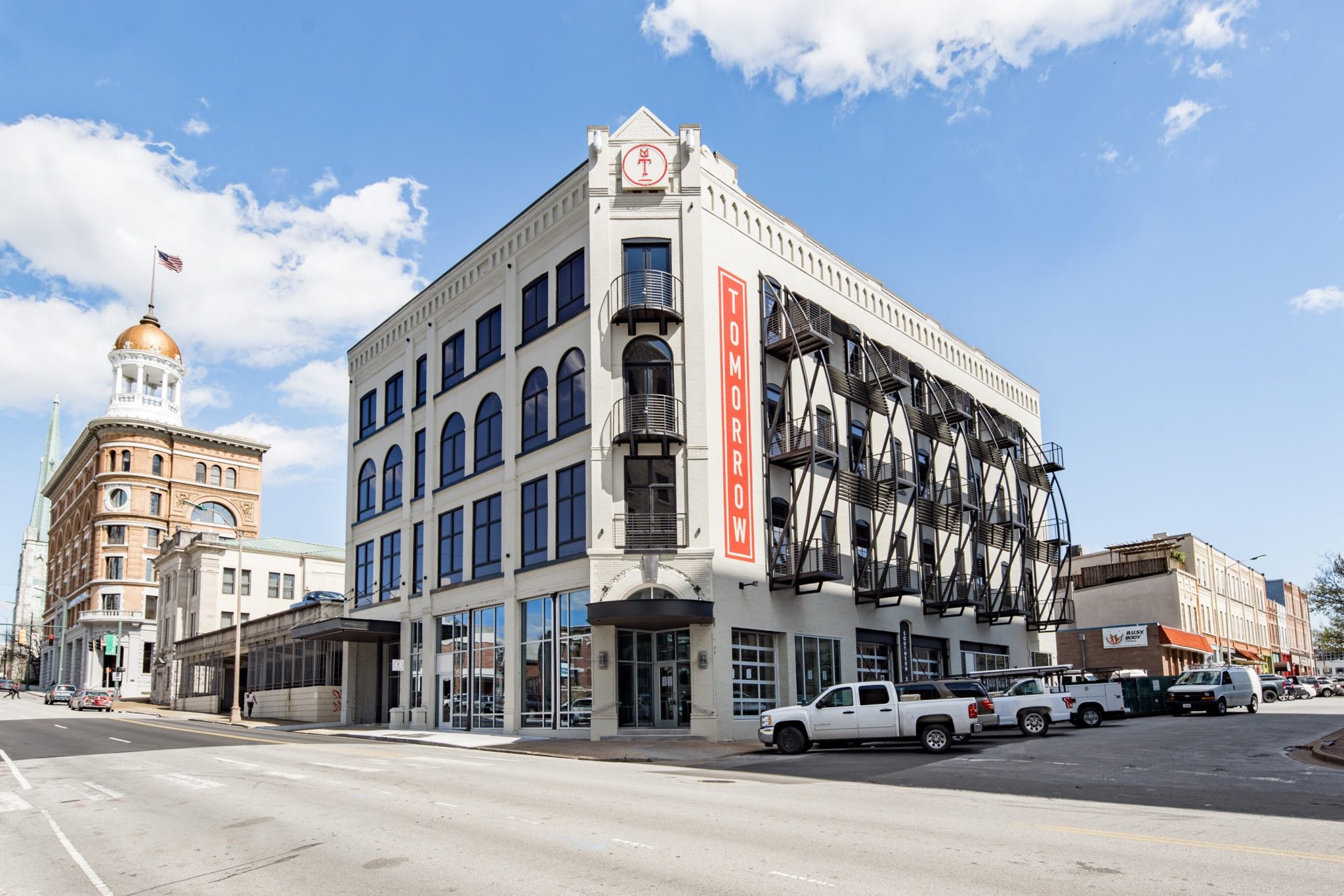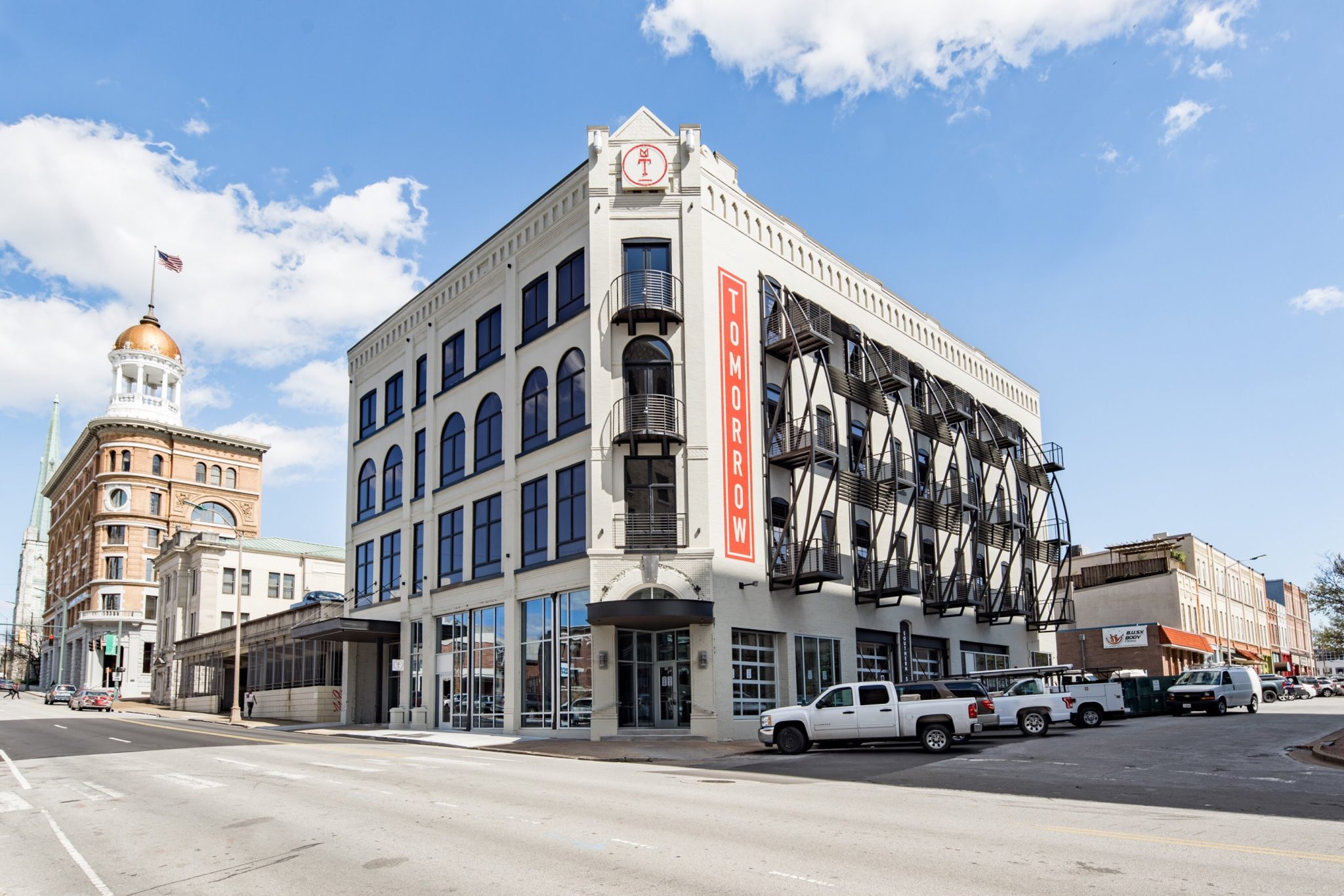 Solution:
The sales team effectively used digital marketing and media relations to build a desirable brand for the building and gain online attention as a must-live spot for those relocating to Chattanooga. Short-term leases and furnishings immediately set the building apartment from the limited number of other downtown apartments.

Within just 6 months of the building's completion, every unit was leased and four new businesses called the Tomorrow Building home.
FACTS:
Commercial Space: Sq. Ft: 30,000

Micro-Apartments: 39

Shared Space: 2,500 sq ft Sq. Ft.